Between
Bayern Munich, *Juventus
and
Real Madrid
I can't really imagine Braca's way to the
Champions
League finals but through a clash of Titans.
*(If I'm a hat wearer I will take mine down for Juve, 12 years since they reached the semifinals, they won it fairly against Monaco. Bravo boys).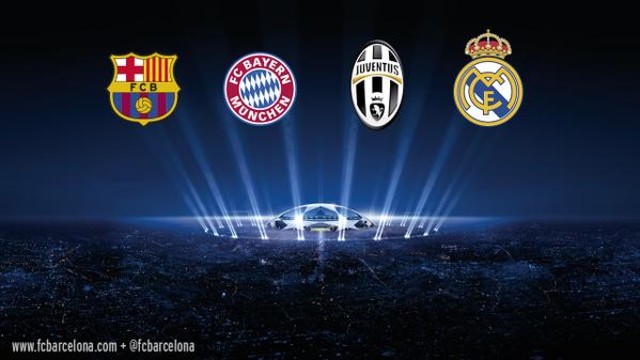 FC Barcelona, Bayern, Juvi & R.Madrid
I sincerely have no idea what's worse? to meet Bayern in two games in the semifinals and risk their wasp sting at any moment kicking us out of the tournament, or meet them in the finals in only one game and risk never having a chance to redeem ourselves and bye bye tournament.
I sound pessimistic don't I? it's because I'm exhausted right now, wanting so hard to forget I still have to go to visits and parties and markets and all that I do not need right now.
April I love you but it's time you go on your merry way so I can finally get my vacation and sleep. When was the last time I did that?
It's time I stand for myself
brothers who need a scream to wake
Time I embrace the essence
Break the shell and become the protector
Not the fear, not the rain will stop me tonight
And the army of giant robots and their riders all ready
Will suffer a metal pain this night